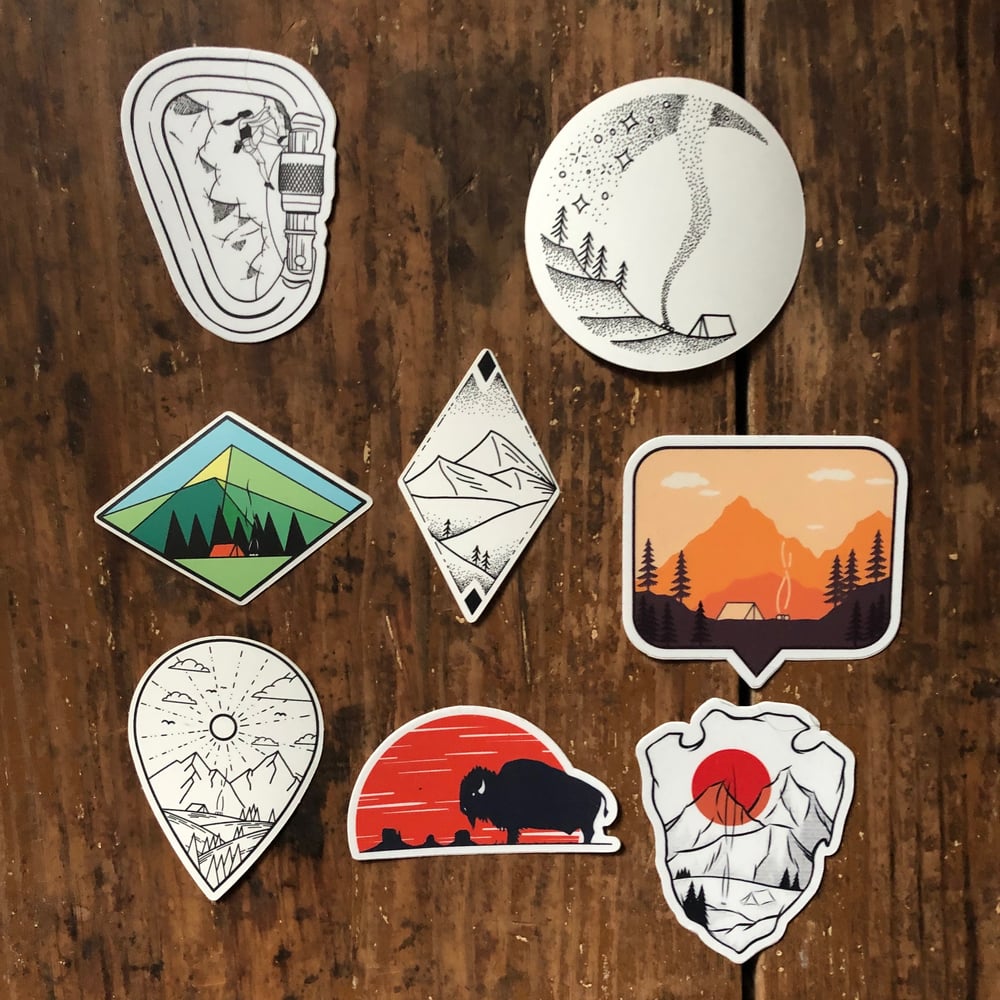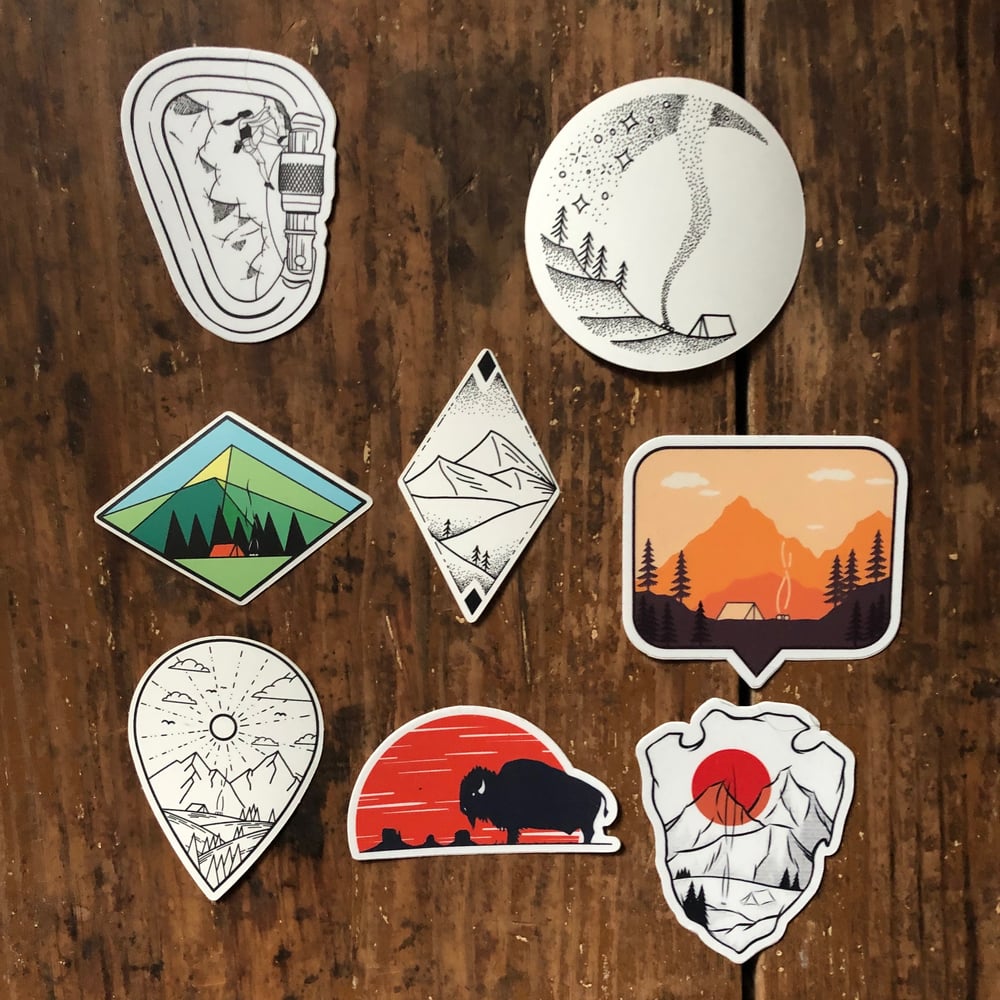 Adventure Set 3.0
CHF20.00
Get a set of 8 Stickers.
designs by Sarah Hernandez.
Stickers:
6 Black and White
4 Color
The longest edge is 7.5cm / 2.95 inch
These vinyl stickers feature a premium coating that protects them from exposure to wind, rain and sunlight. You can even put them in your dishwasher and have them come out looking brand new.
The artwork is never to be turned into products by the buyer without written permission from the artist.
· This is a one-man shop, so shipping may take 2-5 days from the time of your order. Thank you for your patience.
· Free Worldwide shipping
· no returns